Think you have a good eye for color?
Try this test.
There's an interesting article about color discrimination, and more about this test, by Mark Pajari on his blog.
I tried this while wearing my old glasses and got a 7 (which is not too shabby). Then I put on my good glasses and, astoundingly, got a ZERO, which is 100% correct.
Comment time: What did you score and what's your color/design background?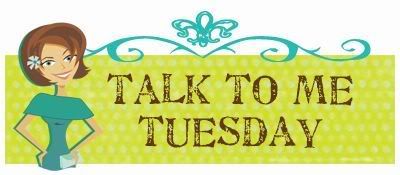 Talk to Me Tuesday at Tip Junkie is Who's Your Blog Crush
I have to pick Erin at A Dress a Day. She sews, she blogs, she's a lexicographer!